Sedative Dentistry Eases Fear of Dentist
Dentophobia or to have a dental phobia means one is afraid of the dentist. We don't mean a little nervous. We mean a serious case of fear that keeps people from going. So many people fear the Dentist, and according to reports, 75% of the population does not want to go. Anxiety and Dentist related fear can be a big deal and will be the cause of serious health risks if a dentist is avoided. You can have faith in 32 Pearls Seattle and 32 Pearls Tacoma have the tools of sedative dentistry to combat anxiety symptoms to ease your dentist related fears.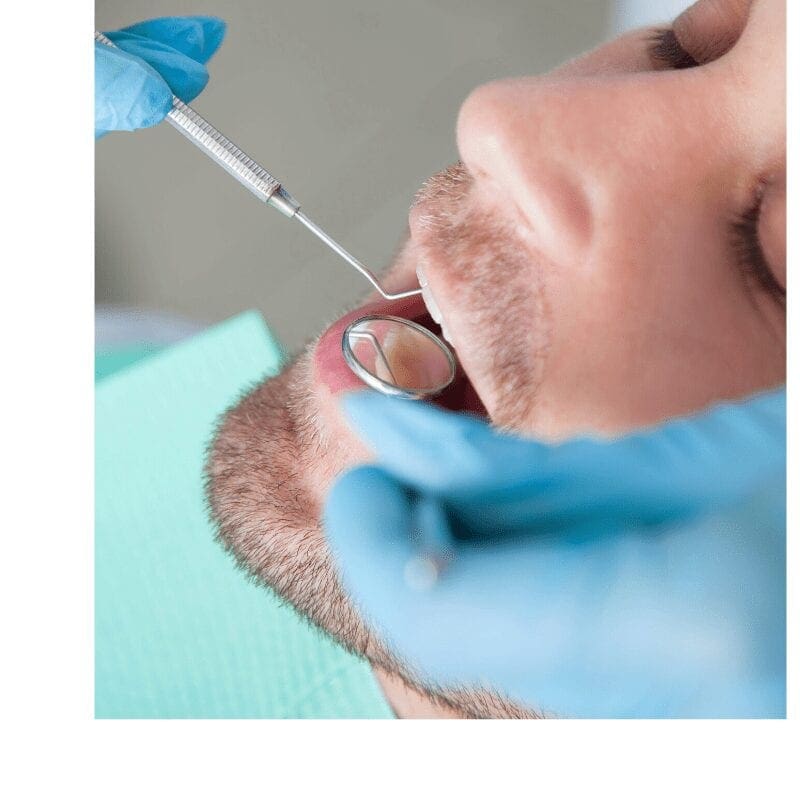 What People Fear at the Dentist
The dentist or a past traumatic dental experience
Association with a past traumatic medical experience with a doctor
General fear of pain
Fear of needles
Fear of gagging
Fear of the unknown
Fear of not being in control
These fears are very real and validated. What you may need to know is the staff at 32 Pearls are aware of these fears and have also experienced these feelings. This is why a dentist is capable of providing the best care available.
The solution will improve as patients learn their experience to the Dentist can be a relaxing, no-nonsense way to a healthier lifestyle. It is important to know and is perfectly okay for a dentist to treat the anxiety with sedation or anxiety relief medication.
For patients with anxiety towards dental procedures of any kind, we encourage you to ask for sedation. There are a variety of sedatives available to soothe the whole experience. Our staff is happy to assist with the topic.
Procedures for Sedation dentistry may include
Implant surgery
Dentures
Teeth extraction
Periodontal surgery
Root canal
Regardless of the procedure, you are having, anything that makes you uncomfortable needs to be addressed, and it is our concern that you are at ease.
Types of Sedation, General Anesthesia, Nitrous oxide, and Oral Sedatives
Talk to the staff about Sedation. They will be happy to discuss which sedative is right for you.
General anesthesia is administered by a professional to care for patient's comfort and manage precautions. The patient is monitored for blood pressure, pulse, oxygen saturation, and respiratory.
Nitrous oxide is also known as "laughing gas." A mask is affixed to the patient's nose to inhale the nitrous gas administered by a professional throughout the entire dental procedure. Only general anesthesia will put a patient fully into an unconscious state or sleep. A side- effect is patient may not remember the procedure. Soon after, oxygen is given to reverse the nitrous for five minutes. The patient will fully awaken and will have the ability to drive.
An oral sedative for nervousness such as diazepam relaxes a patient and keeps them awake. The patient takes sedatives before the appointment. Some may require a driver for the patient to or from the appointment.
An Intravenous sedative is injected into the patient's vein. The sedative induces "deep sleep" or "twilight" states. Intravenous sedatives may be used for dentures or implants.
Benefits of Sedation
Eliminates pain
Eliminates discomfort
Aides in gag-reflux
Anti-anxiety
Minimalize fear of Dentist
Eases temporomandibular joint dysfunction (TMJ)
Eases complex surgery procedures
Soothes uncomfortable extractions
Eases post-traumatic medical experiences or other
Suggested Ways to Cope with Paralyzing Dentist Related Fears
Talk to a counselor who can provide cognitive-behavioral therapy
Have a pre-meeting with the staff at 32 pearls to talk about your fears
Bring your favorite music, cell-phone, and earphones
Play soothing classical music or any kind of happy music
See 32 Peals blog article How to Calm Anxiety at the Dentist's Office
Sedation Risks Information
The risk of general anesthesia is patient may not remember the entire procedure. Sedatives may take time to wear off, depending on the patient.
ADA (American Dental Association) provides Guidelines for the usage of Sedation and General Anesthesia by dentists.