32 Pearls celebrates Children's National Dental Health Month in Seattle, Tacoma & The Puget Sound area. Lower prices are offered on Invisalign.
On February 8, 1949, the ADA (American Dental Association) celebrated the first National Children's Dental Health Day. It was later extended into a month-long observance still in effect today. The point of this recognized day is to bring awareness, education, and affordable quality dental care to families with children.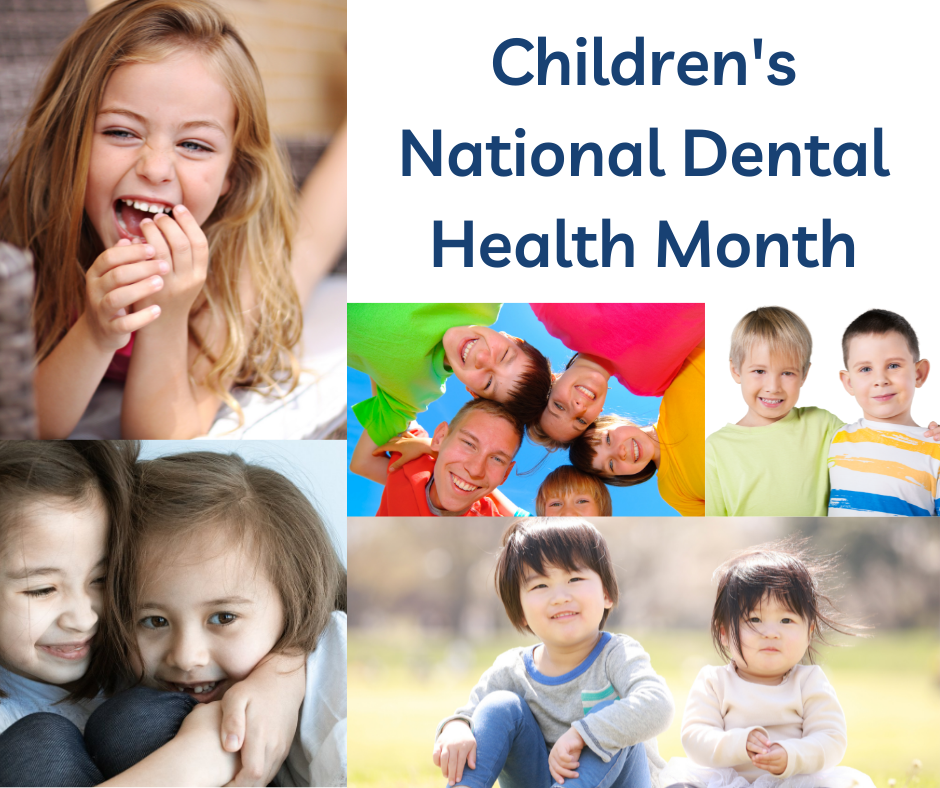 "This month-long national health observance brings together thousands of dedicated professionals, healthcare providers, and educators to promote the benefits of good oral health to children, their caregivers, teachers, and many others." ~ ADA
We want everyone to know the importance of dental hygiene and, at the same time, teach the benefits that come with regularly-scheduled dental treatments. It is vital to do everything possible to avoid tooth decay. One great way is to teach children how to brush properly and start strong oral hygiene habits when they are young. 32 Pearls rises to the challenge of helping parents and kids get excited about Children's Dental Health Month. Not only do we welcome your family, but we've lowered some of our prices to help them get what they need.
Tooth decay is a common & chronic childhood disease. It is also the most preventable.
Our next blog, Over 50% Off Invisalign for Seattle Kids and Teens, discusses why teeth straightening is an important step in fighting tooth decay. Misaligned teeth become problematic because they are difficult to reach and clean, leading to tooth decay and periodontal diseases. Teeth straightening in children decreases their risk of tooth decay and the number of trips to the dentist.
In an effort to participate in this important program, 32 Pearls has made dental care more affordable in Puget Sound.
No Cavities
Cavities are holes that develop in the teeth when acids from foods and beverages stick to the tooth's surface. The acid erodes the tooth's enamel and forms a cavity recess. As soon as the cavity forms, bacteria clings to the area to attack the tooth, gum line, and eventually the nerve.
Cavities require treatment because the bacteria will develop into periodontal disease. Cavities are painful, making it hard to eat and chew. They can not heal on their own. Only going to the dentist will treat a cavity. Although periodontal disease is treatable, it's best not to get it at all. Cavities are painful in adults, so avoiding cavities in children is of great importance.
Teeth Straightening is preventative care.
There are several ways to prevent cavities, including proper brushing, flossing, and regularly scheduled dental appointments. Straightening your child's teeth is one of the most beneficial ways to avoid cavities.
Teeth straightening aligns teeth, therefore making them easier to reach and clean. Misaligned teeth can also cause speech impediments, low self-esteem issues, teeth grinding, pain with chewing, and headaches. Teeth need to grow and fit together for proper chewing, digestion, and cleaning. When teeth are lying on top of each other or are twisted, it's difficult for children to maneuver floss in between these areas.
Teeth straightening solves the problems of malocclusion and straightens children's teeth as they grow.
Invisalign First® helps prevent cavities in children and teens.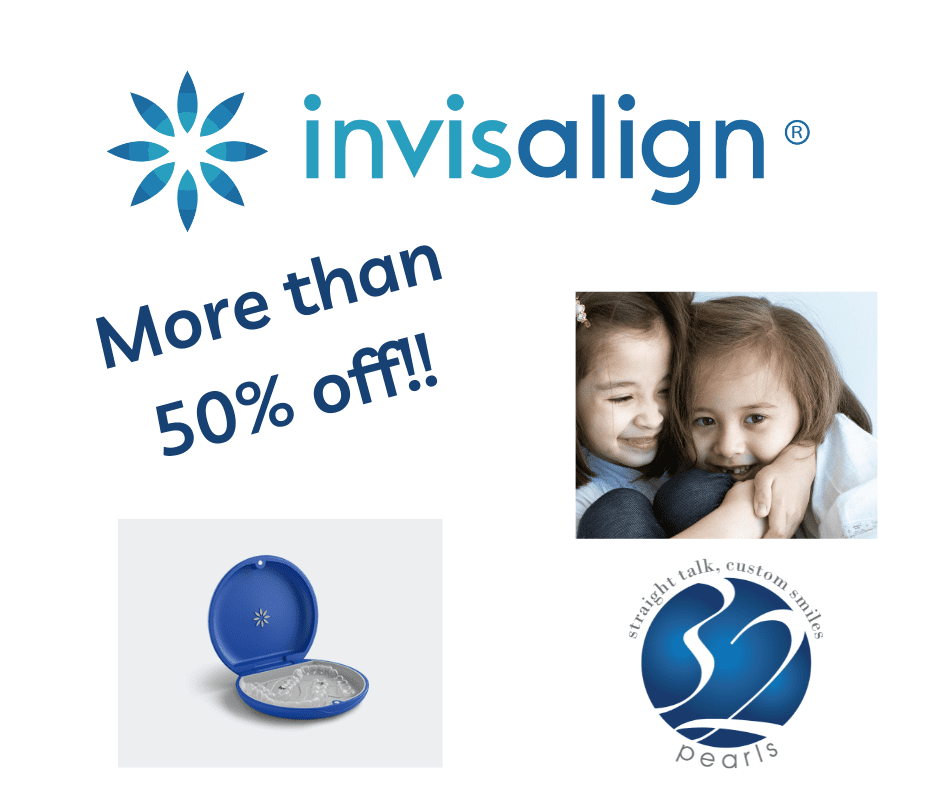 If you live in the Puget Sound area and have children in need of teeth straightening, we are here to help. We offer Invisalign at less than 50% off the regular price. Now, the #1 teeth straightening system is available for you and your family at a phenomenal price. We've shared with you why teeth straightening is so important to your child's dental health. Let us show you why Invisalign First® is the way to start. Invisalign First®
Straightens their teeth while they are growing.
It is designed for little smiles – Aligners are easy to remove and developed for comfort.
Helps improve and eliminate oral habits such as thumb sucking or tongue thrusting.
Treats a wide scope of teeth alignment problems.
32 Pearls can work with special cases. If Invisalign is not right for your child, we will find something that does.
Call 32 Pearls today to get over 50% Invisalign!
No Insurance? No Problem! Ask about our NO Interest payment options.
(206) 322-8862