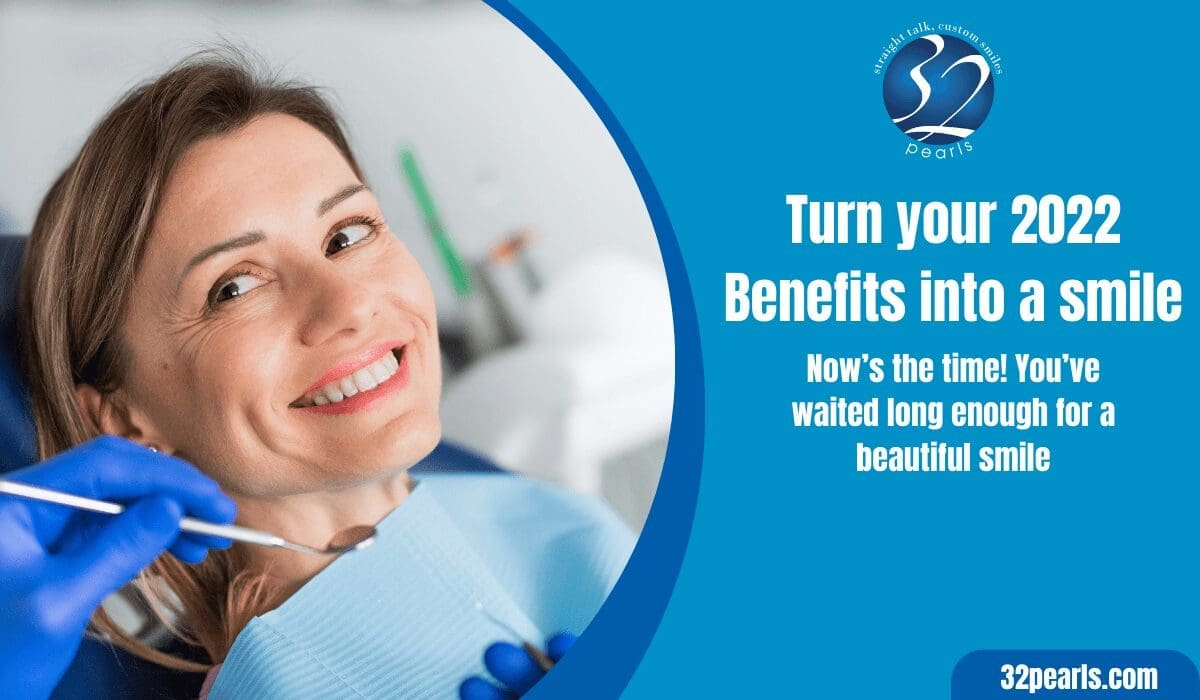 There are a number of financing options available, making Invisalign® more affordable than ever.
Now's the time! You've waited long enough for a beautiful smile. This year your dream can be a reality with Invisalign® aligners.
And here's the best part: your FSA or HSA benefits can help pay for treatment! Contact our office today and take advantage of your funds before they expire.
Plus—you may be able to pay for some of your treatment with insurance coverage, affordable monthly payments, and no money down.
Amazing low-cost Invisalign® package includes:
Pay 0% interest on payments as low as $99 per month.
50% off the regular price.
Retainers, Records, and Aligners included
We can help you with cases that are beyond Smile Direct Club's expertise.
FREE Bleaching – Invisalign® trays have a unique scalloped design that keeps bleach away from the gums, so your mouth stays healthy throughout treatment.
FREE Smile Assessment Consultation
You can use your insurance and HSA benefits for Invisalign®, making it even MORE affordable
Two excellent locations available. Invisalign® Seattle and Invislign® Tacoma.
How to pay for Invisalign®
One of the first questions patients often ask about Invisalign® is how much it costs. The price for Invisalign® will vary based on a number of factors such as your specific treatment plan.
HSA, FSA benefits
Insurance
Payment Plan
HSAs are tax-advantaged savings accounts that allow you to use pre-tax dollars to pay for qualified medical expenses. You can deposit up to $3,450 into an HSA in 2019, and if the money is used for eligible expenses, it's not taxed when taken out of the account.
FSA plans offer employees money from their employers that they can use on covered services even if they don't receive coverage from their employer (think: vision insurance). The maximum contribution limit for FSAs in 2019 is $2,700 per year per person.
Flexible Spending Accounts
If you are self-employed, check with your accountant about any deductions that may be available to cover the cost of Invisalign. Some companies offer flexible spending accounts (FSAs), which allow employees to set aside pre-tax dollars for healthcare expenses such as braces and glasses. 
These FSAs do not require employer contributions; however, they do require monthly salary reductions from each paycheck that equal up to $2,600 per year ($200 per month). The funds will be available once taxes are filed at year end; there is no penalty if funds are not used in their entirety by then since they will carry over into future years until exhausted.
You can also check with your insurance company to see if you are eligible for a partial or full reimbursement of the cost of Invisalign treatment. Many dental insurance plans provide full coverage for orthodontic services and treatments including Invisalign, while others only cover a portion of the costs. If you have dental insurance, contact your plan administrator to determine whether or not your policy covers Invisalign.
Make sure you check with both HR and dentist offices when looking into financing options—they may have specific programs designed just for employees!
If you're concerned about the cost of Invisalign®, we have good news: payment plans are available! If you're sure that Invisalign® is right for you, but need to budget for treatment, it's important to know how much your treatment will cost. The price of Invisalign® can vary depending on the severity of your case and whether or not you choose a traditional metal tray or the new clear aligner tray.
We offer a payment plan that includes 0% interest on payments from $99 a month.
In short, there is no shortage of options for paying for Invisalign®. It is worth noting that many of these payment plans require you to pay a down payment or monthly installment before the treatment begins. This is an important consideration because it may impact the length of time it takes before you see results from your Invisalign treatment.