Do you understand the true value and function of your teeth and dental hygiene? Having a healthy set of teeth improves your physical health, and taking care of your dental health is just as important as any other body part, organ, or physical attribute that you have. It's not just about looks. It's about fine-tuning your teeth for proper function.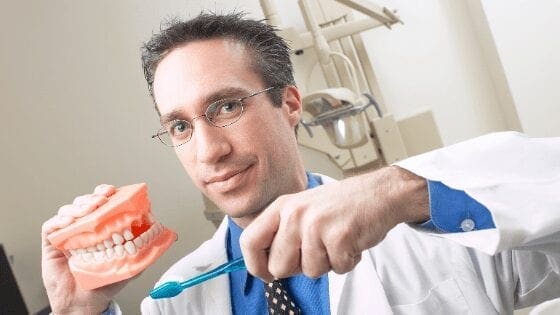 Your teeth are literally the gateway to excellent health, and when your teeth are in proper alignment and condition, so will the rest of you.
Dental hygiene isn't just about a beautiful dazzling smile. However, that is the benefit of going to 32 Pearls and receiving customizable care from a King county professional dentist.
32 Pearls offer an expert dental care team that goes above and beyond to assist patients with the care of their teeth, oral hygiene, and all orthodontic care with a unique, personal, and deliberate plan of action for maximum benefits.
Your teeth aren't stalactites or stalagmites. They aren't "spare bones" that stick out of your gums like calcium deposits in a cave. You don't have to rely on luck to have them line up.
Your teeth are the perfect example of form and function. They are a performance machine, not window dressing for the showroom.
Your mouth is a complex mechanism of precise engineering. Finely-tuned and highly-evolved, it's like a well-designed car, with elegant lines and power.
Sure, you can restore an old car, but it's never the same as the one that's fresh from the factory. Adding new bells and whistles won't make up for poor maintenance.
If you buy a new car, you wouldn't bang it around and bounce it off of curbs and walls. You would change the oil and take care of it! Maintenance is always more comfortable and better than trying to fix the damage.
That's why Orthodontics is where all excellent dentistry starts. Orthodontics is the treatment of irregularities in the teeth (especially of alignment and occlusion) and jaws, including the use of braces or Invisalign.
It means you can finally stop biting your cheeks. You can improve the pronunciation of words, have better chewing, make better sounds when speaking (or even singing). You get improved feedback from hot, cold, and pressure. In some cases, you can taste better and also have a better facial appearance.
It means being highly efficient, aesthetically pleasing, and performance-based.
A perfect smile doesn't just look good; it means things work in precision order every time.
Now get Invisalign for over 50% off and start down the path to your perfect smile.
Call 32 Pearls right now to give you the most desired dental service treatment in Seattle and Tacoma.
You deserve to be pampered by the team at 32 Pearls. Going to the dentist is a whole new experience in 2020. Best of all, 32 Pearls offers lower pricing for dental visits plus Invisalign is more than half off with no strings or wires attached!
More than 1/2 Off Invisalign (Normally $6,600. Now Only $3,200)!
Our Invisalign 32 Package Is All-Inclusive:
Retainers, Records, and Aligners included
5-year follow up (If at any time within five years of treatment you have a relapse, we will fix it free)
The expertise to take on cases Smile Direct Club can't handle
FREE Bleaching – Invisalign trays have a unique scalloped design that keeps bleach away from the gums, preventing irritation and burns
You can use your insurance and HSA benefits for this, making it even MORE affordable
Visit our office for a FREE Invisalign consultation to see how we can give you a smile that you deserve