IMPORTANT: If You Have A Dental Emergency We Can Help You Now.
We may have temporarily closed our waiting room temporarily due to COVID-19, but not our practice… See your dentist in a clean and sterilized environment, and completely skip being in a crowded waiting room. If you have a dental emergency during these challenging times, we can and will help you.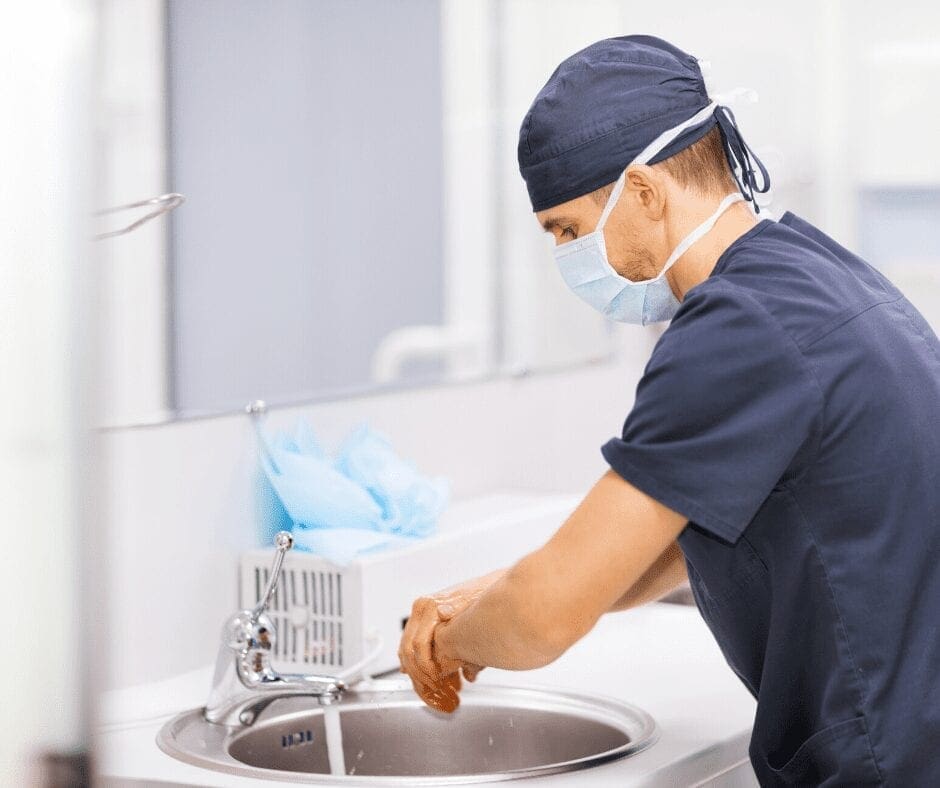 We want to help our patients by going above and beyond health and safety practices. Rather than shut down, we are committing to helping our patients keep their oral hygiene and health as usual, by increasing our health and safety practices. Not only do we take dental emergencies, but we can also even take regular appointments by following some strict protocols to keep you and our dental work safe.
It is essential for us to communicate with you about the Coronavirus (Covid-19), and all virus or flu-related information. We're sure you've received tons of notices from every business you know of already. Of course, 32 Pearls has a firm commitment to you and your family's health and safety.
As a dental office, we are under the strict policy of OSHA (Occupational Safety and Health Administration). We follow codes, rules, policies and are evaluated under a watchful eye to keep our offices above the standard of cleanliness. We have to pass test after test, which we do, to keep you healthy. We also comply with all of the latest recommendations from the CDC.
Please be advised that on all occasions, we do not treat sick patients. Pandemic or not, we always ask that you reschedule your appointment if you are feeling even the slightest of symptoms. We have had excellent compliance with both patients and staff.
It's always advised that anyone who is suspect of the flu, cold, or virus not to come to the office. That includes patients, visitors, parents, children, staff, and dentists. We simply do not treat people who are ill. 
Due to the recent events surrounding Covid-19, we aim to make the world and our business a safer place for you by working in conjunction with our patients to aim for the highest industry standards for safety.
We will be following all WHO (World Health Organization) and the CDC (Center For Disease Control and Prevention) regulations for the prevention of the spread of Covid-19 and using all social distancing measures.
We will follow guidelines along with all other local, community healthcare providers that enact emergency, urgent care, and hospitals that include closing our reception area. Only scheduled patients have permission to be in the sterile treatment area at specific treatment times.
Please do not bring friends, siblings, or anyone into the office not being treated. A parent or guardian may bring their child (patient) to the office, but we ask that you follow social distancing rules. It would be easiest for you to stay in your car while the patient is in treatment. Please distance yourself respectfully, especially if you have little ones that need to stay with you and are not patients.
We ask that you please call and reschedule your appointment if you have traveled out of the county, have been at high-risk areas or have visited China, South Korea, France, or Italy. 
If you have any flu-like symptoms, please stay at home. You must be 14 days symptom-free before an office visit.
We are following strict guidelines to clean ourselves, all surfaces before and after patients. Hospital grade sterilization is used at all times. 
At 32 Pearls, there is nothing more important to us than the betterment of your health. Our entire goal is to educate you on how valuable your oral hygiene, care, and the total balance of your health, mind, and spirit fit together as a complete picture.
The staff at 32 Pearls want to thank you for your assistance as we work together to improve the health of all of us. Please call with any questions you may have and we will continue to work with you to meet any concerns at (206) 322-8862.
IMPORTANT!
We see patients for emergency dental treatment. Learn more on our Dental Emergencies page.