You have the TV on, and you hear it first. The familiar, blaring trumpets burst forth from the FOX network. It's the NFL theme song. You freeze at first. You know what it means. It's the holiday-football season! It sends shivers down your spine. What does it all mean? It means men can also benefit from an Invisalign winning smile and the NFL.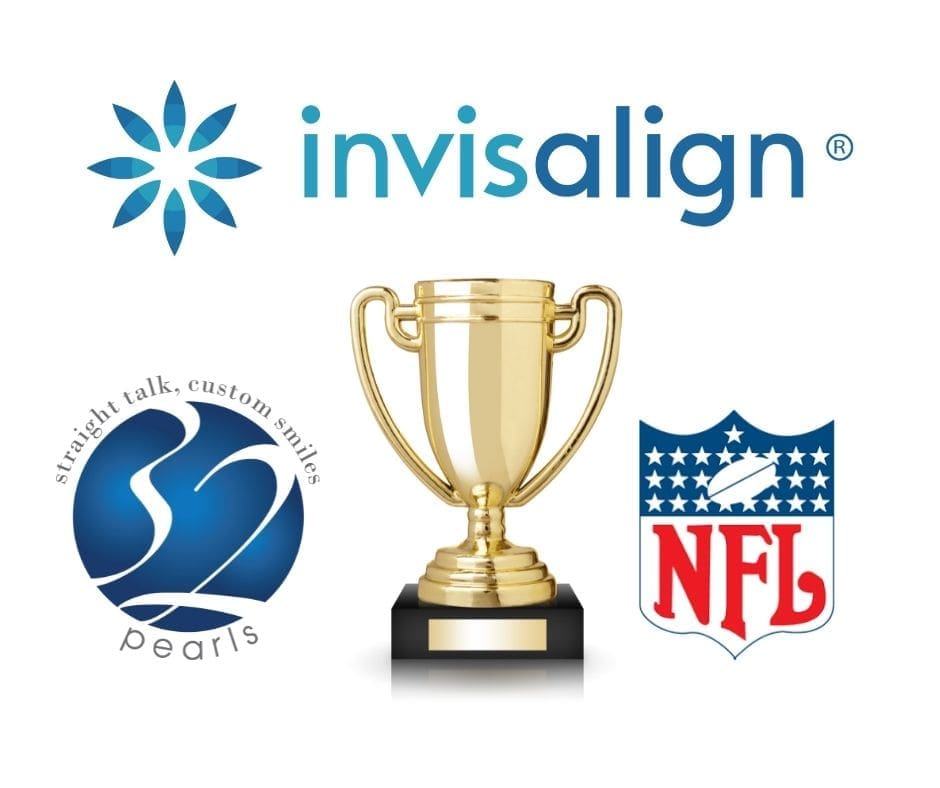 It means countless anticipation of holiday parties and ugly sweaters! It means seeing family! Did you make up with your cousin yet? It means copious amounts of food. It means some possible time off from work. It means spending money on needless items, presents, and chocolate. It means sitting on the couch for hours watching superhero action movies, and of course, that wonderful, wonderful sound the NFL theme brings means the one thing you've waited for all year. Is it watching the Superbowl halftime show and dreaming about Jennifer Lopez? Of course not! What you've been waiting for all year is…to show off your winning smile.
All kidding aside, men are more focused on their dental health than in the past and have recently expressed the desire for their own smile transformations. With the help of Invisalign and the NFL, men have the freedom and capability to get their teeth to look the way they always wanted. That is why Invisalign and the NFL have teamed up to help men, like yourself, find a Seattle Invisalign dentist. 32 Pearls are not only Invisalign-approved dentists but they are also Top 1% Diamond Invisalign Providers.
If you purchased Invisalign last year, you now have a smile that you can't help showing off. You've already joined the millions of people that have transformed their smiles. You are already aware of the unbelievable results that come from the #1 teeth straightening system.
Now that Invisalign is the official clear aligner sponsor of the NFL, you will be supporting your team more than anyone else in the room. It's because you chose to improve yourself, your health, and your bite with the alignment system that teamed up with America's favorite pastime. Don't you look good, now? Not only are you the top 12th man, but you support your country, too. You are the man!!! You are top dog. Your smile says, "Yeah, I'm dominant!"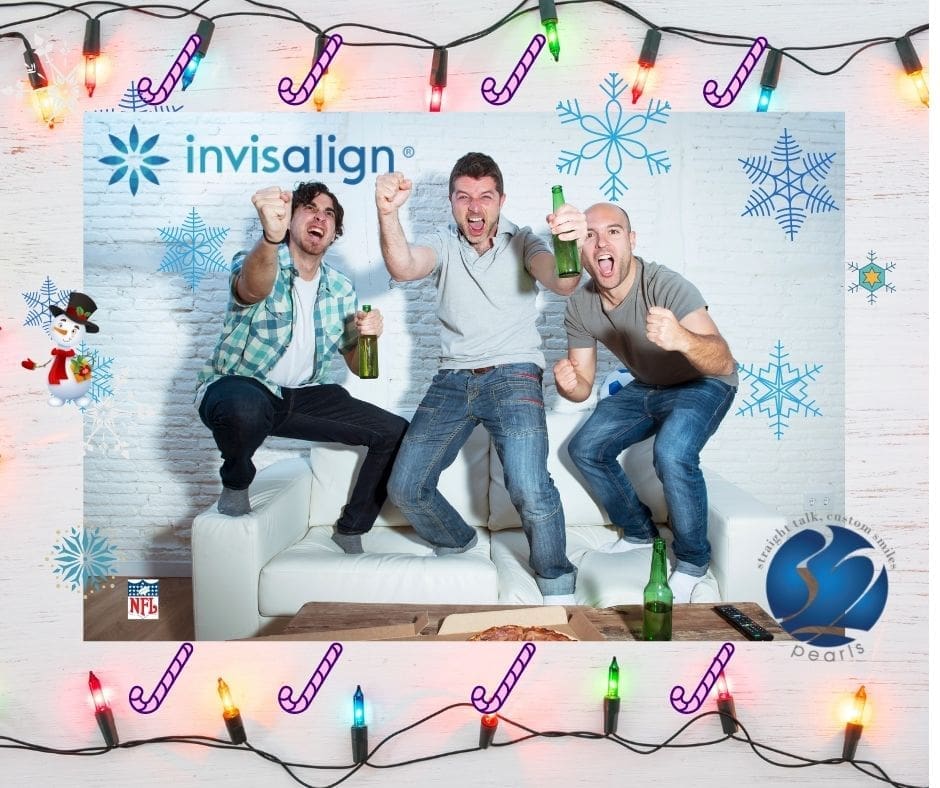 Invisalign is great for men, tough guys and NFL fans. (It is now acceptable for grown men to straighten their teeth.)
You might think straightening your teeth is something only teenagers do. That is not true. It is a scientific fact that adults straighten their teeth with Invisalign just as much as young people. 1 out of every 5 Invisalign patients is over the age of 18. Read more facts about Invisalign.
Only 35% of adults have healthy teeth alignment. (World-Wide)
20% of Americans do not have a good bite.
Invisalign has straightened adult teeth in over 45 countries.
Invisalign has a 96% satisfaction rate.
With your Invisalign smile, the girl at the Seahawks party likes you.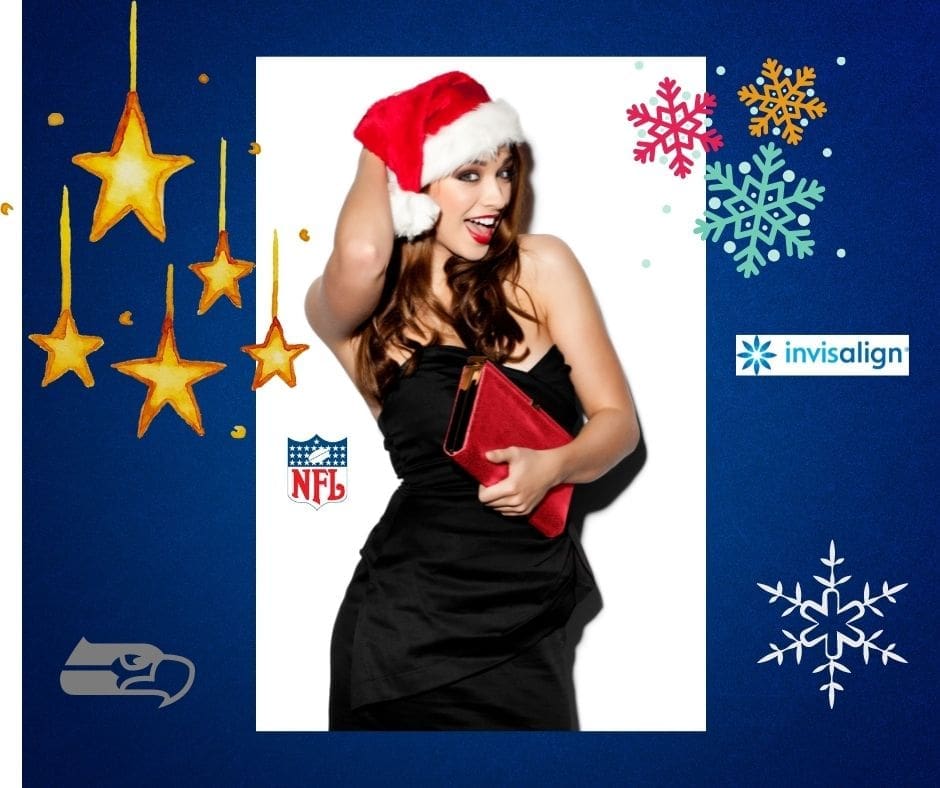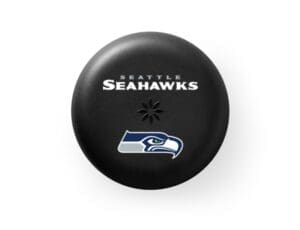 Listen, Guys. More singles look for love at football parties than not. Dating and meeting new people is hard enough. If you had Invisalign treatment, the girl of your dreams is going to see your straight, white pearly whites before she sees any other clown.
PRN Newswire reports that first impressions mean everything, according to researchers.
"…Two in five Americans would not go on a second date with someone who has crooked teeth, and more than half believe someone with crooked teeth would be less likely to land a job when competing with someone who has a similar skill set and experience.."
" 'Whether we like it or not, we are often judged by our appearance,' said Dr. Michelle Callahan, renowned TV host, relationship expert, coach, and development psychologist. 'The results of this Smile Survey prove what I've always believed, which is the importance of an attractive, healthy smile, whether you're socializing and networking face-to-face or virtually. Your smile has more of an effect on what others perceive about you than you think.' "
From now on, when you hear the NFL theme song, you'll know it means Invisalign.
Call 32 Pearls today for 50% off Invisalign!
Seattle: (206) 322-8862
Tacoma:(253) 564-7911